We offer soothing treatment and relief for skin problems caused by allergies, fleas, hormonal disorders, infections and mites. Our hospital works closely with Dr. Katherine Doerr from the Veterinary Dermatology Center in Maitland, Florida. Dr. Doerr and her staff currently come to Animal Specialty and Emergency Hospital every Wednesday and every other Thursday, and can provide prompt diagnosis and treatment options for most skin problems.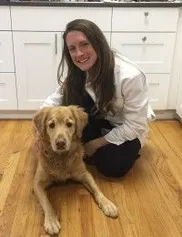 Dr. Doerr graduated from the University of Florida College of Veterinary Medicine in 2010, followed by a rigorous internship at the University of Pennsylvania. She then moved across the country for her dermatology residency at the University of California, Davis. After practicing in the Bay Area of California for some years, she and her husband decided to relocate back to Florida.
They have a Golden Retriever/Labrador mix named Hank, and a tortoiseshell cat named Noodles, who also made the cross-country journey! In her free time, she enjoys surfing, fishing, biking and yoga.
Check out Veterinary Dermatology Center's website for more information or to schedule an appointment.